Mountain biking in Ötztal with or without "e"
Everything from "e" as in easy or electric to "t" as in tough
Electric bikes are a fantastic way to explore the mountainous Ötztal bicycle trails and forest roads on two wheels. Charging stations and electric bikes for hire can be found throughout the Ötztal Valley.
Mountain bikes are available free of charge and electric bikes costs € 40,- per day - you can rent it directly at the reception. We also provide maps and ideas on where to go.
Just hop on your bike and start off straight from our hotel.
With the Ötztal Card, you can take your bicycle on any public transport free of charge.
Recommended bike routes in Ötztal
Ötztal Trail - 50 miles
A challenging two-day trip from Haiming (elevation 2.260 ft.) up to the Langtalereckhütte hut (elevation 8,040 ft.) in Gurgl.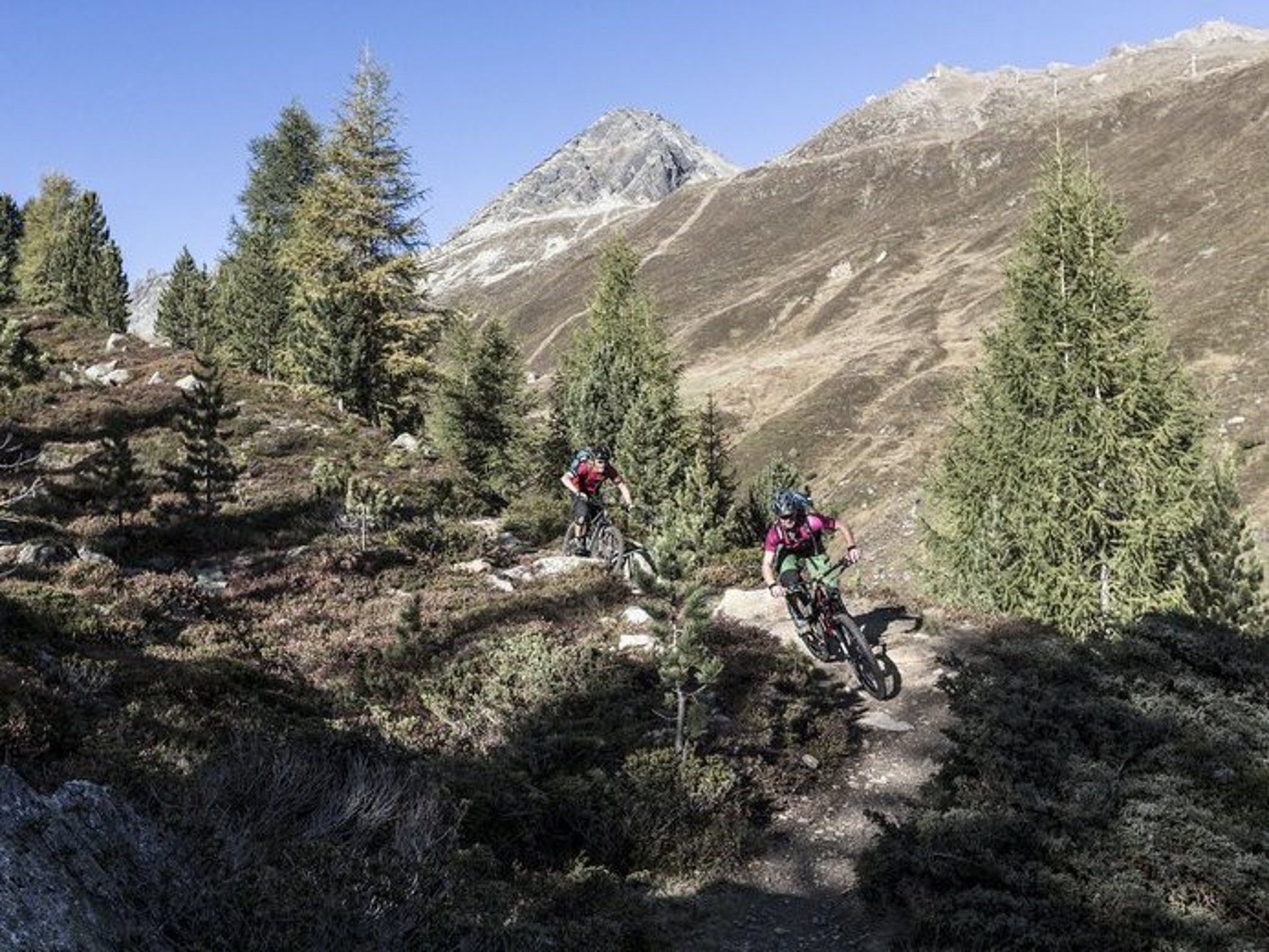 Piburg - Seejöchl – 7 miles
An easy bike ride through the idyllic Ötztal woods..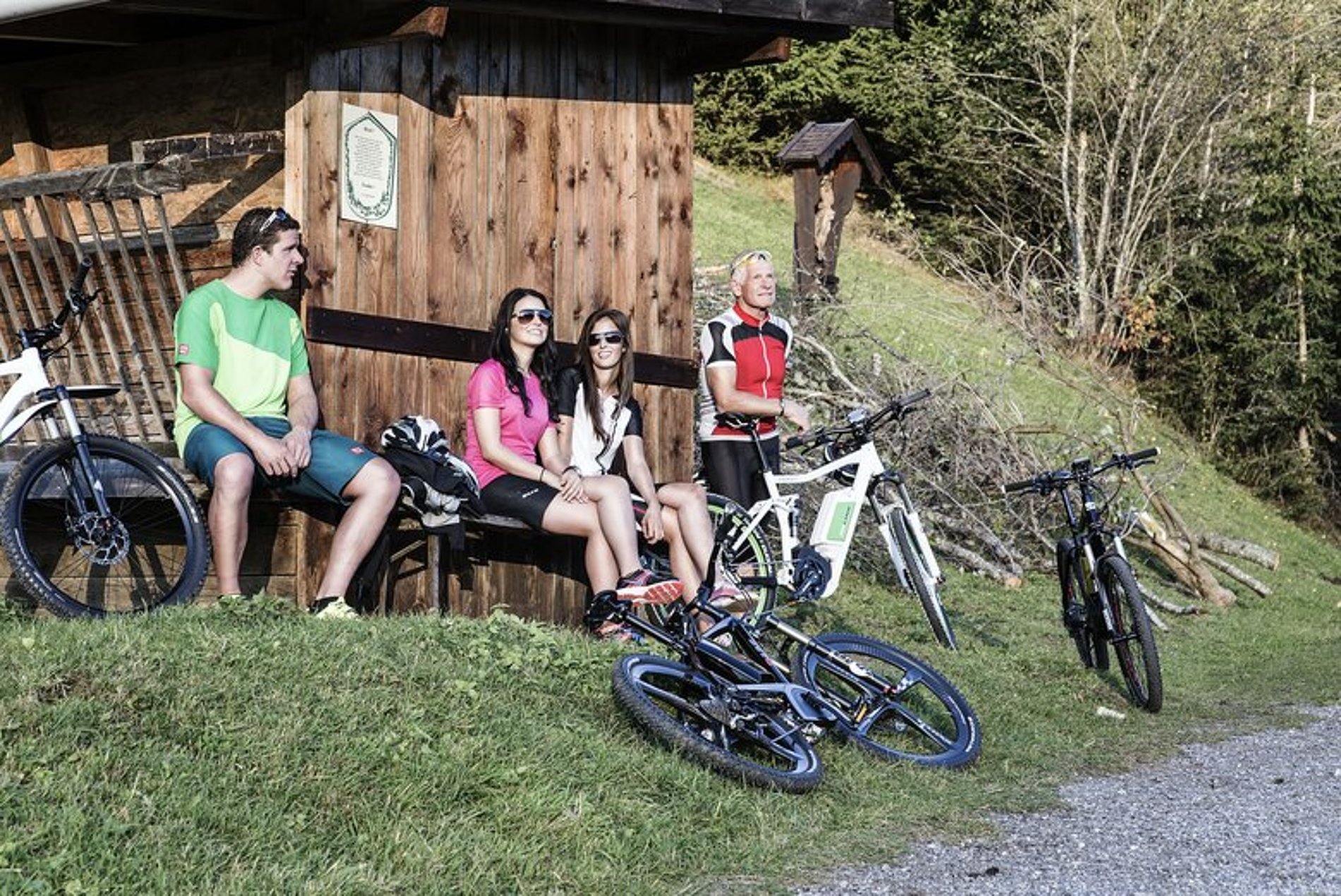 Hochoetz Panoramic Route - 19 miles
A route with a breath-taking panoramic view overlooking the entire Lower Ötztal Valley.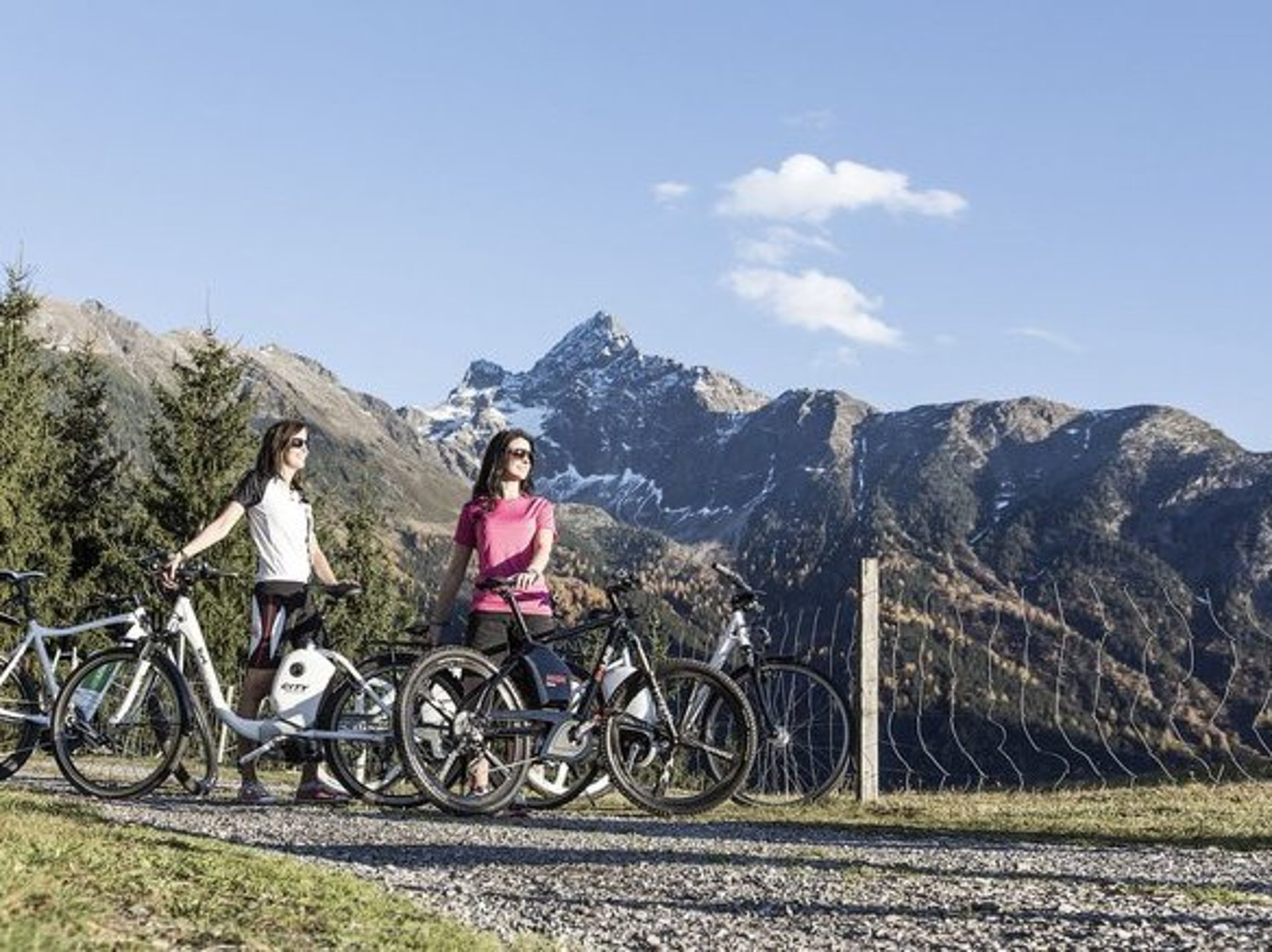 Oetz - Habichen - 3 miles
Our recommendation for laid-back guests: a gentle ride from Oetz to the hamlet of Habichen and back.