Swimming adventures
Swimming lakes and leisure pools in Ötztal
A day of swimming sounds boring? Not at Lake Piburg in Oetz! This natural gem is embedded in a nature reserve and is one of the warmest swimming lakes in Tyrol with a water temperature of about 24° Celsius (75° Fahrenheit). A day at Lake Piburg can be combined with an outing to the nearby Wellerbrücke Bridge and the Achstürze Falls. We also recommend renting one of the rowing boats for an idyllic ride on this magnificent mountain lake.
Not to forget: Our In- 6 Outdoor Pool makes swimming possible in any weather.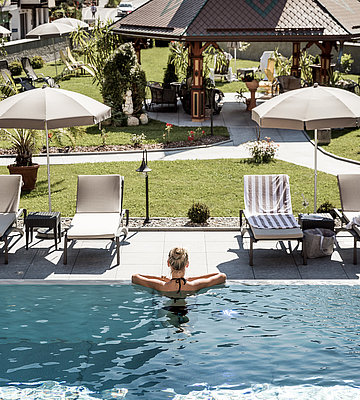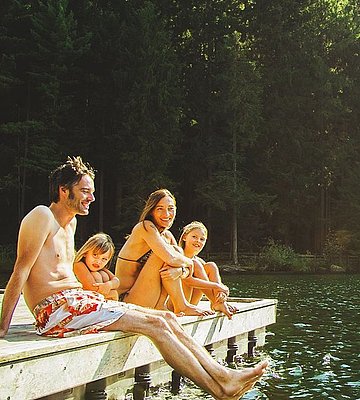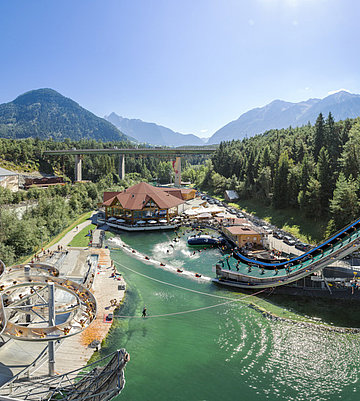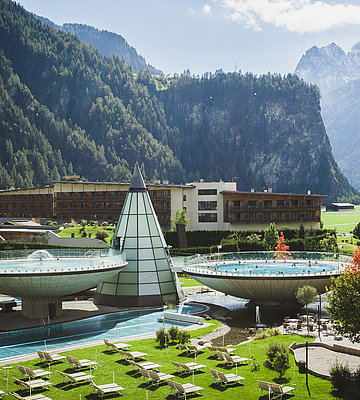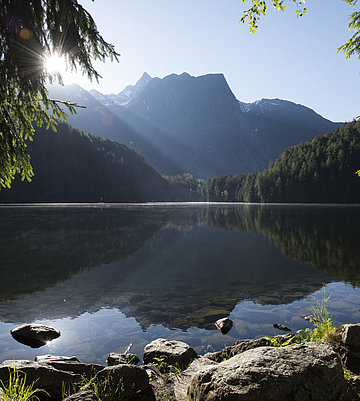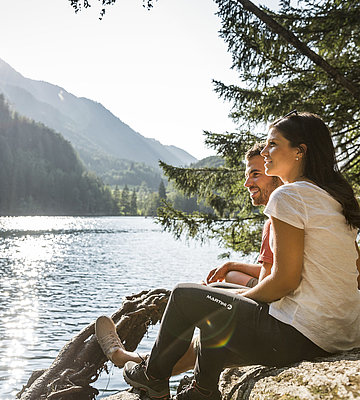 The local leisure pool in Oetz is a fantastic place for families.
The 165-foot long water slide is a true magnet for children.
Water action at Area 47
The ultimate outdoor playground has water slides, a newly erected 47-acre large wakeboarding lake, a swimming lake and even a "beach" bar.