Sledging in Ötztal
A local all-time favourite to discover
There is more to winter than just skiing. Sledging has always been a popular sport in Ötztal. The Luge World Cup is held in Ötztal frequently. The most modern luge track in all of Tyrol, the Grantau track in Umhausen, is also accessible to amateurs.
Experience winter from its romantic side on one of the well-groomed sledging tracks near Oetz. The villages of Ochsengarten, Kühtai, Sautens, Niederthai, Umhausen, Längenfeld, Gries, Sölden, Vent and Obergurgl-Hochgurgl all have their own track.
The one closest to our hotel is the 0.8-mile run in Oetz-Piburg, which is floodlit every night. If you prefer a more challenging run, you should opt for the 1.4-mile track from Ochsengarten to the Feldringalm Mountain Inn.
Sledging tracks near Oetz
Piburg-Oetz track
0.8-mile sledging track, floodlit every night.
Ascent: 20 min on the sledging track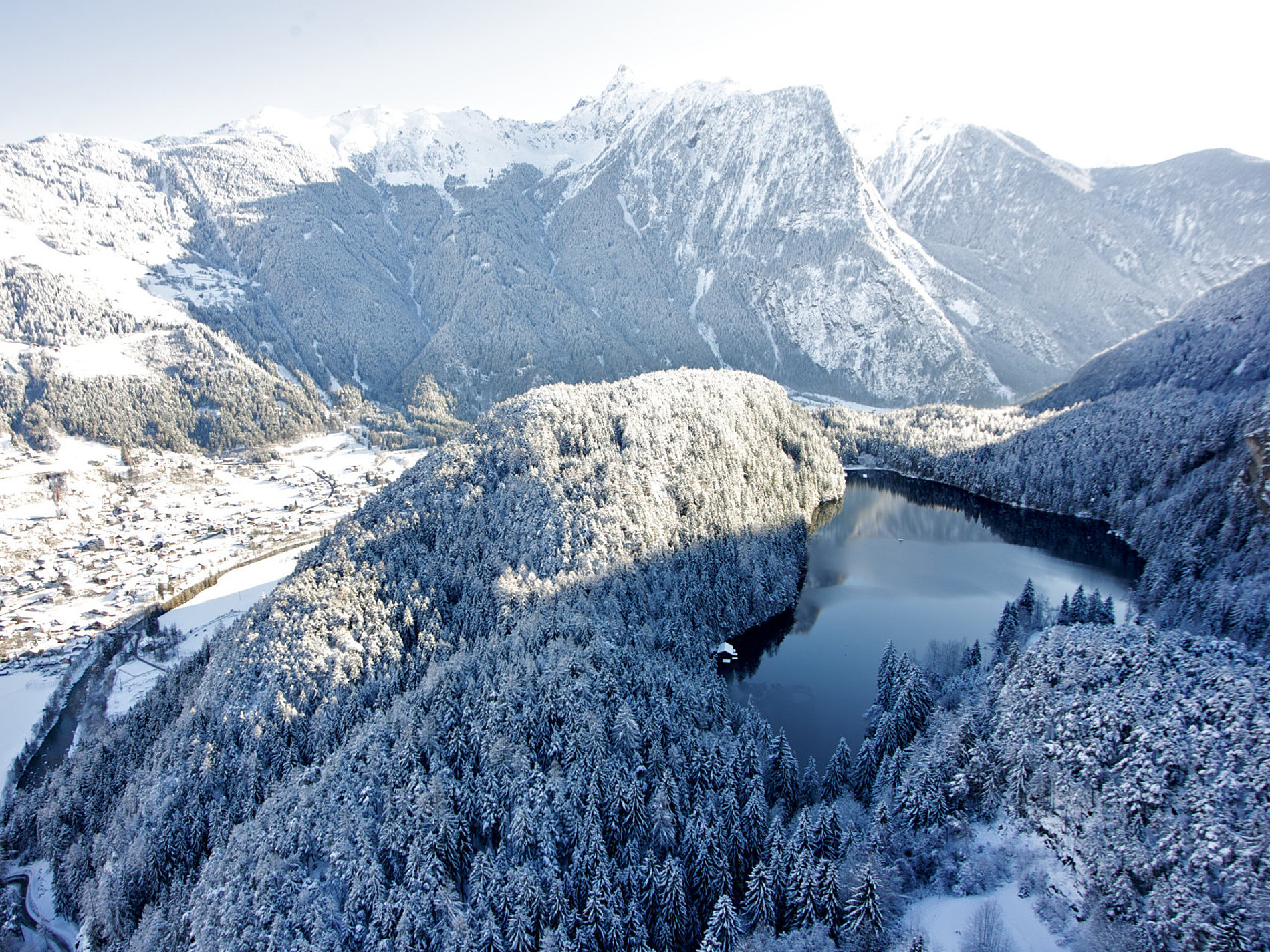 Feldring Alm-Ochsengarten track – easy & family-friendly
1.4-mile sledging track to the Feldringalm Mountain Inn (meals served).
Sledge rental at Feldringalm. No vehicles allowed.
Ascent: Approximately 1 h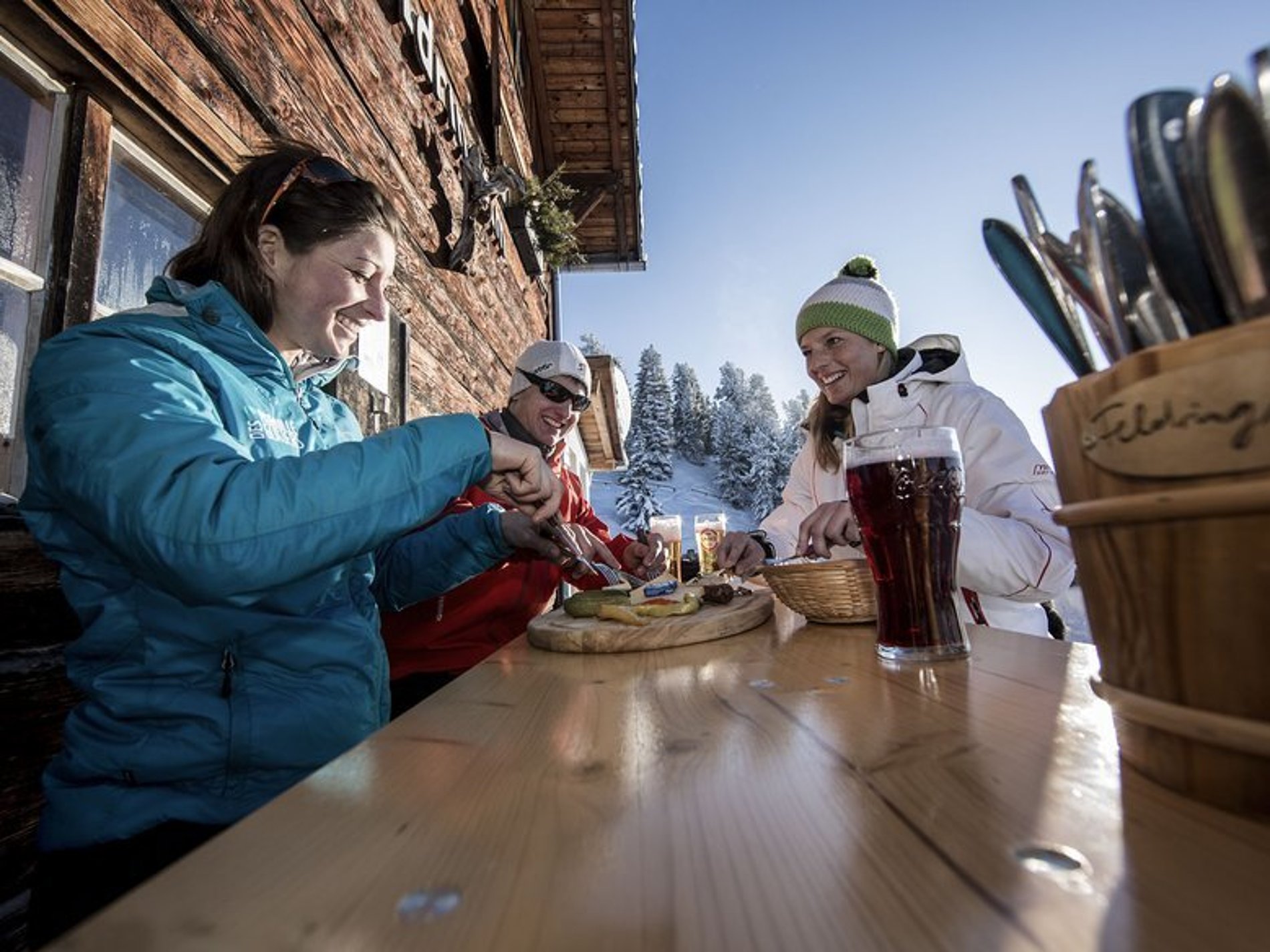 Sautens track – easy
0.9-mile floodlit sledging track right outside Sautens up to Haderlehn.
Ascent: Approximately 45 min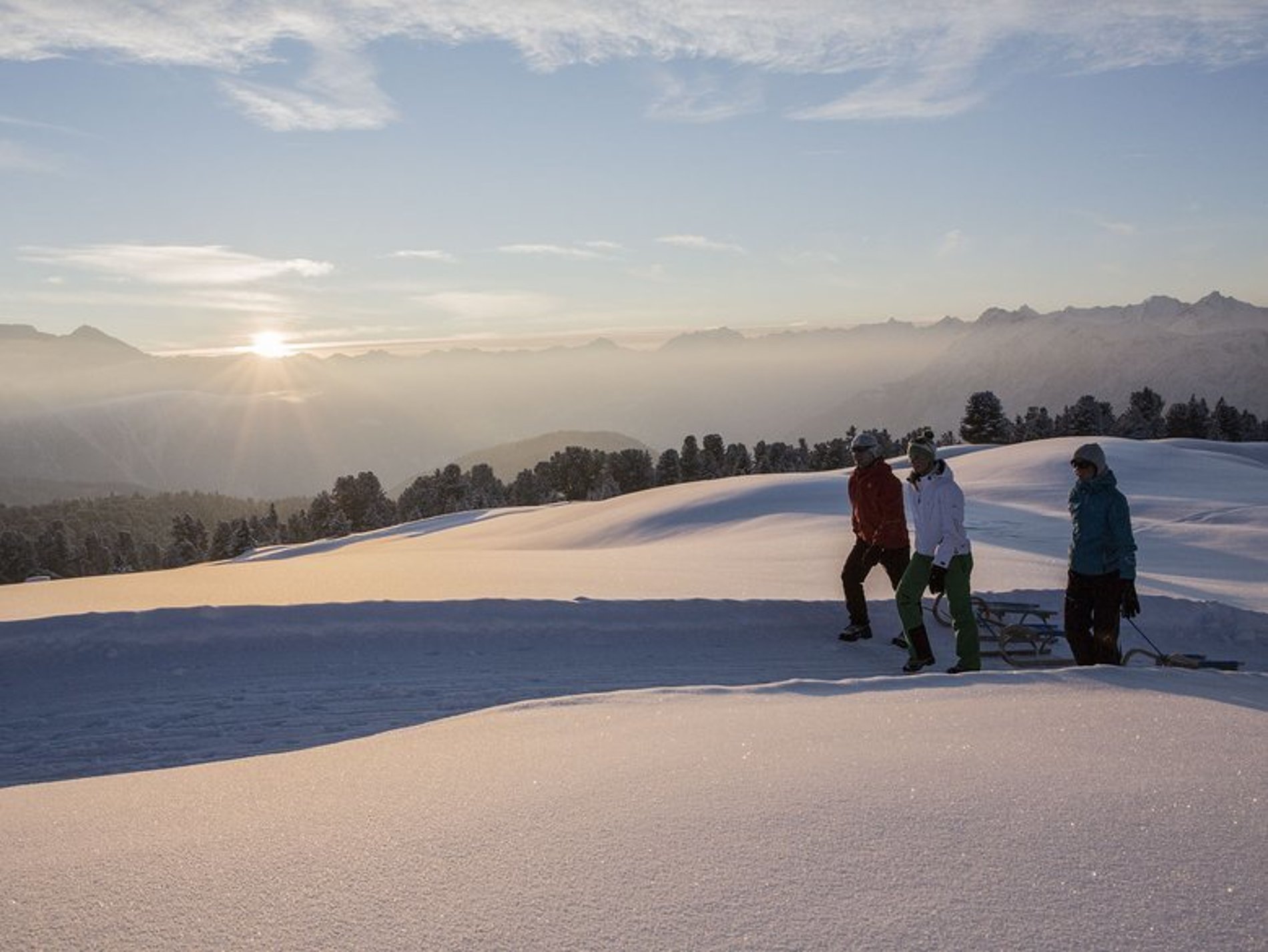 For more sledging tracks in Ötztal as well as detailed information, please visit the Ötztal website.