Veni, Widi, vici: Widi came, saw and conquered!
Unforgettable family holidays in Ötztal
Wherever Widi is, there is fun. Widi is the Ötztal Tourism mascot. He "accompanies" families on the themed walks near Oetz. He is also at the Widiversum in Hochoetz,
where children can hunt for a magic crystal.
Widi's Kids Club offers child supervision and a fun activity program. Other exciting places and activities for children in Ötztal are: the Kids Park adventure playground in Oetz, numerous playgrounds in Ötztal, a petting zoo, Lake Piburg, fishing, rafting, the Oetzi Village in Umhausen and various historic places to discover.

Widi's Kids Club
Exploring the Ötztal outdoors
Let's get out! Time to explore the outdoors.
The family-friendly Oetz region offers loads of summer adventures.
The Widi's Kids Club activity programme is a fun mix of mountains,
water, action and relaxation.
Widi will be there too, of course.
He would hate to miss out on the fun.
So pack your things. Bring your backpack.
Widi can't wait to meet you!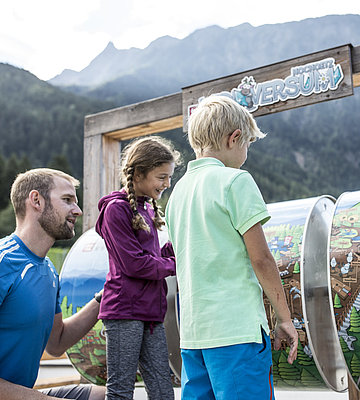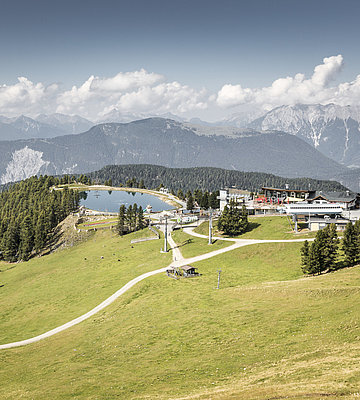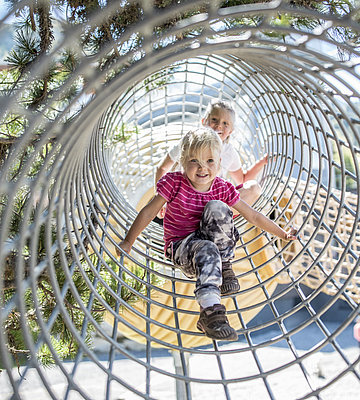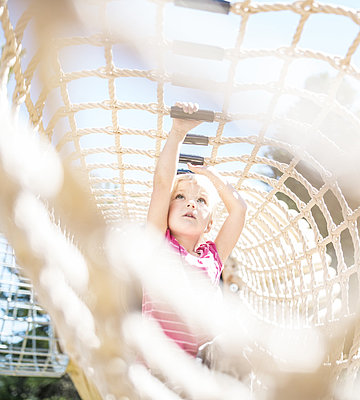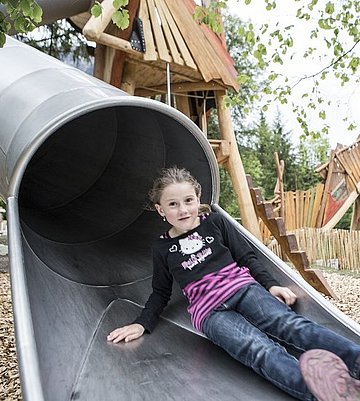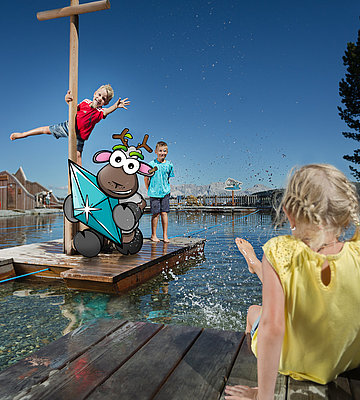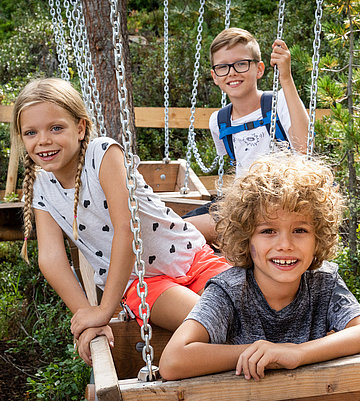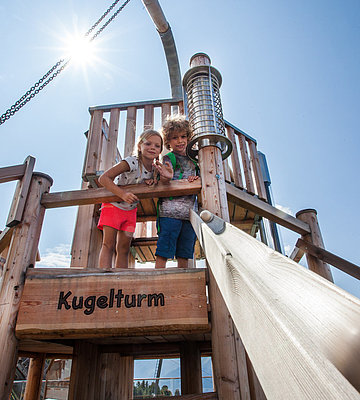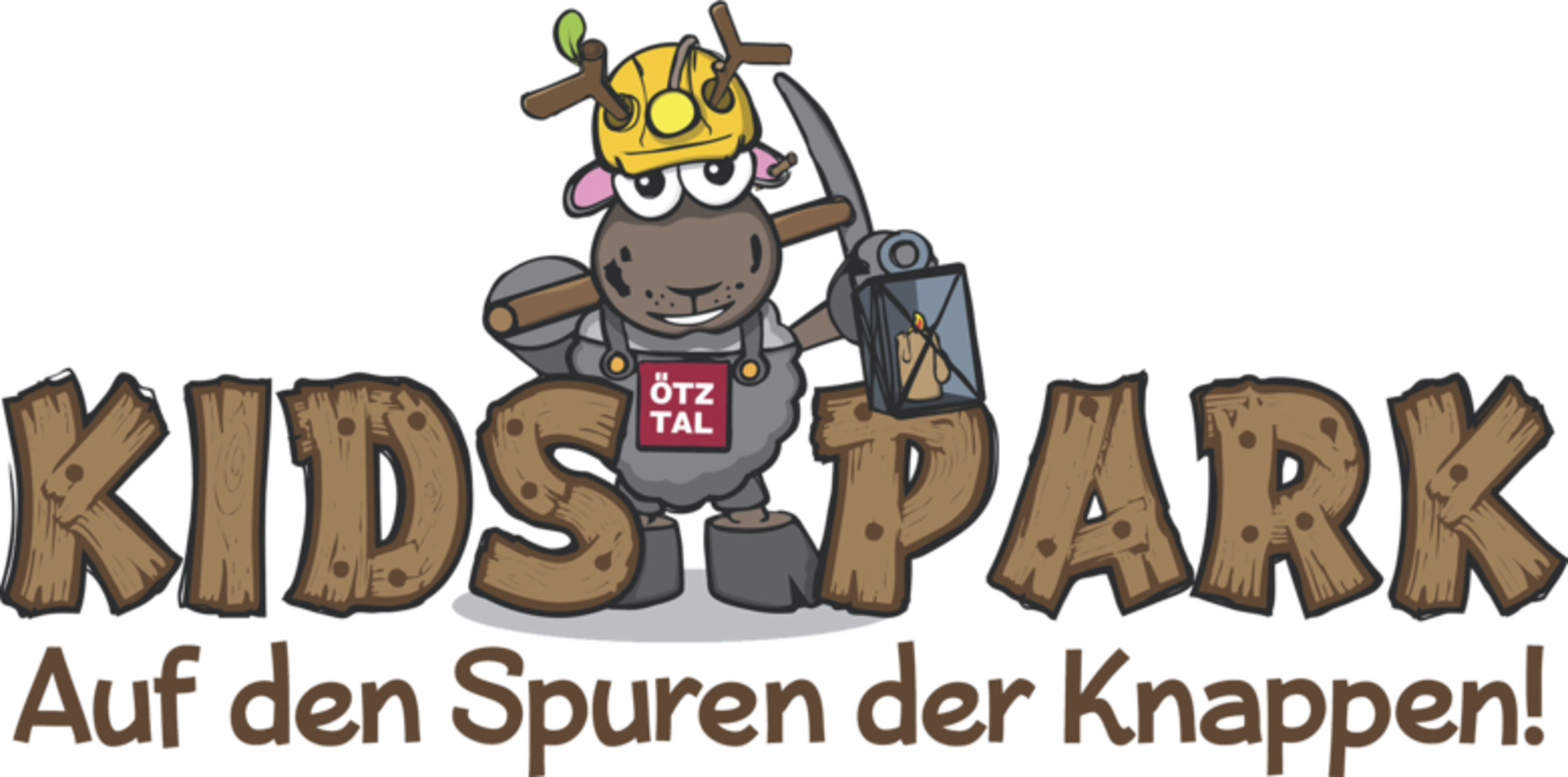 Widi´s Kids Park in Oetz
Widi's Kids Park in Oetz is located directly next to the local pool. The park is based on a mining theme and has an "iron and hammer swing", a "gold scales seesaw" and a "gold panning area" to explore.
Kids Park facts:
5,000 m² (1.2 acres): One of the largest playgrounds in Tyrol. The largest playground in Ötztal where admission is free.
Ten unique fun "mining" stations.
Equipment made from natural materials, predominantly from locust wood.
Kids Park located directly next to swimming pool, tennis court and beach volleyball court.
Plenty of free parking.
Adjacent restaurant with terrace by the public pool.

More family outings in Ötztal
Lake Piburg
Enjoy the natural beauty of Lake Piburg. Just a few minutes from our hotel in Oetz.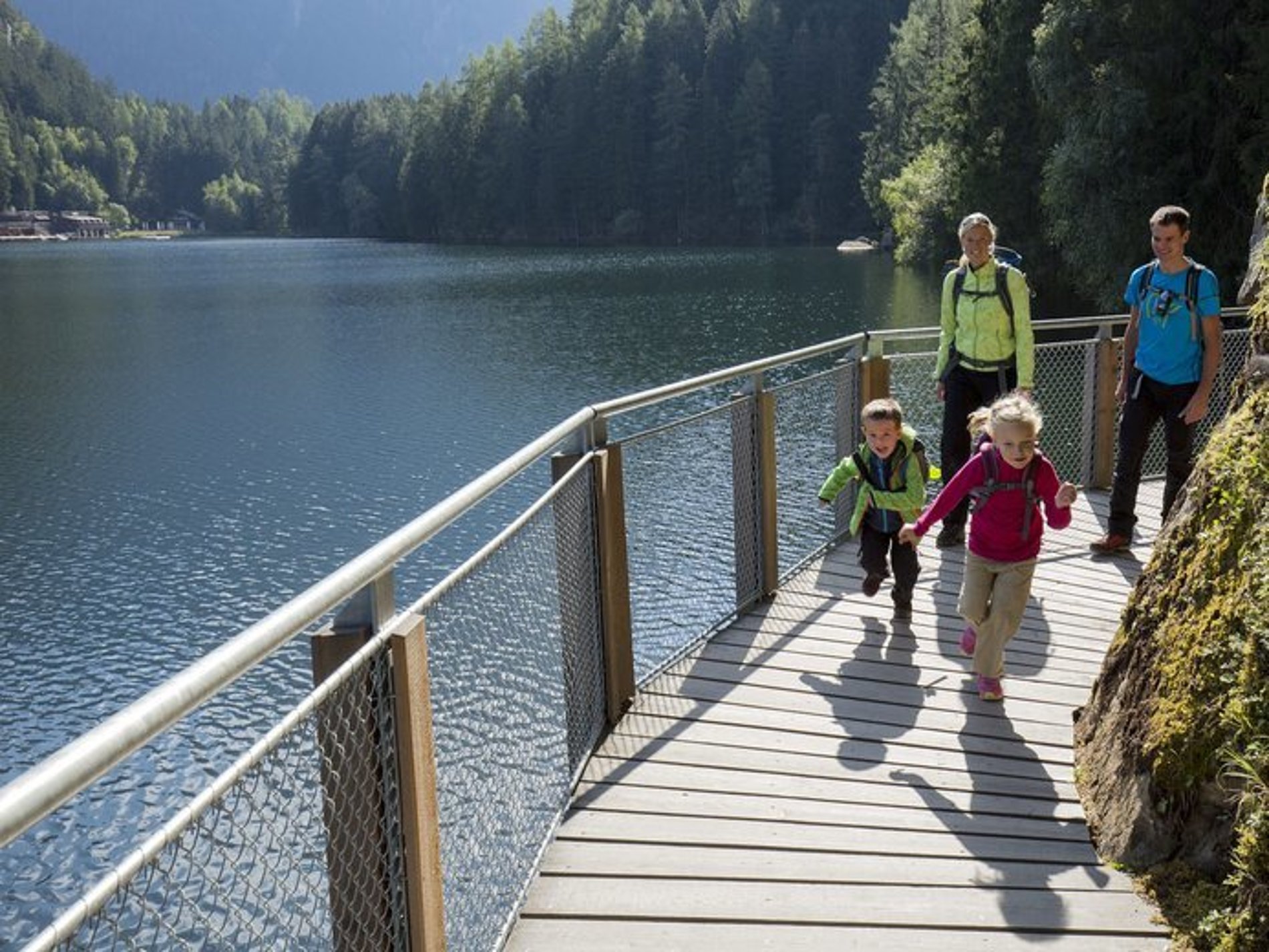 Widiversum
The Widiversum adventure park by the top station of the Acherkogelbahn lift in Hochoetz was opened on 4 June 2016. Various exciting challenges and activities make this park a true adventure.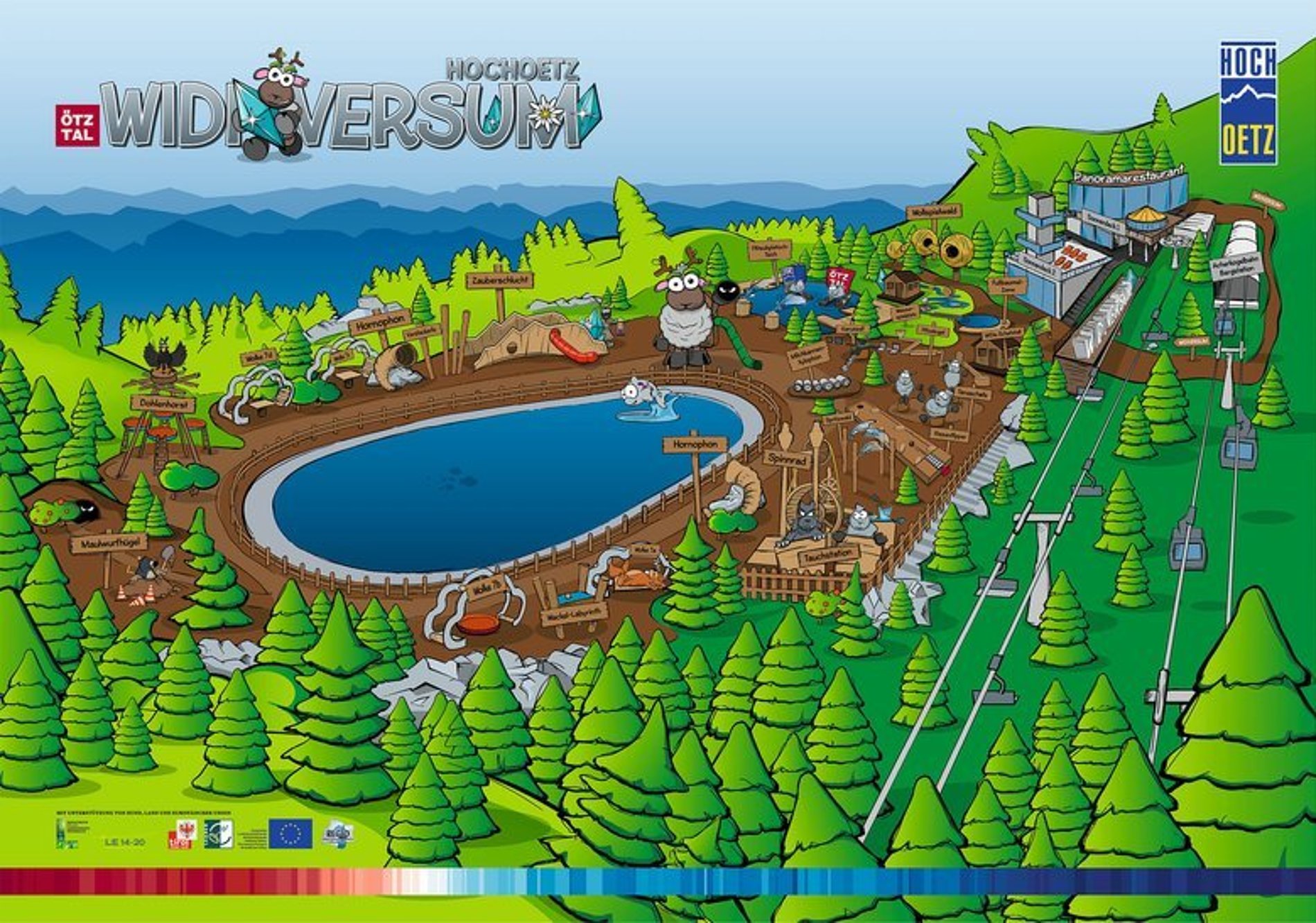 Ötztal Birds of Prey Park
This 5,000 m² (1.2 acres) large park at the foot of the largest Tyrolean waterfall will let you watch various birds of prey.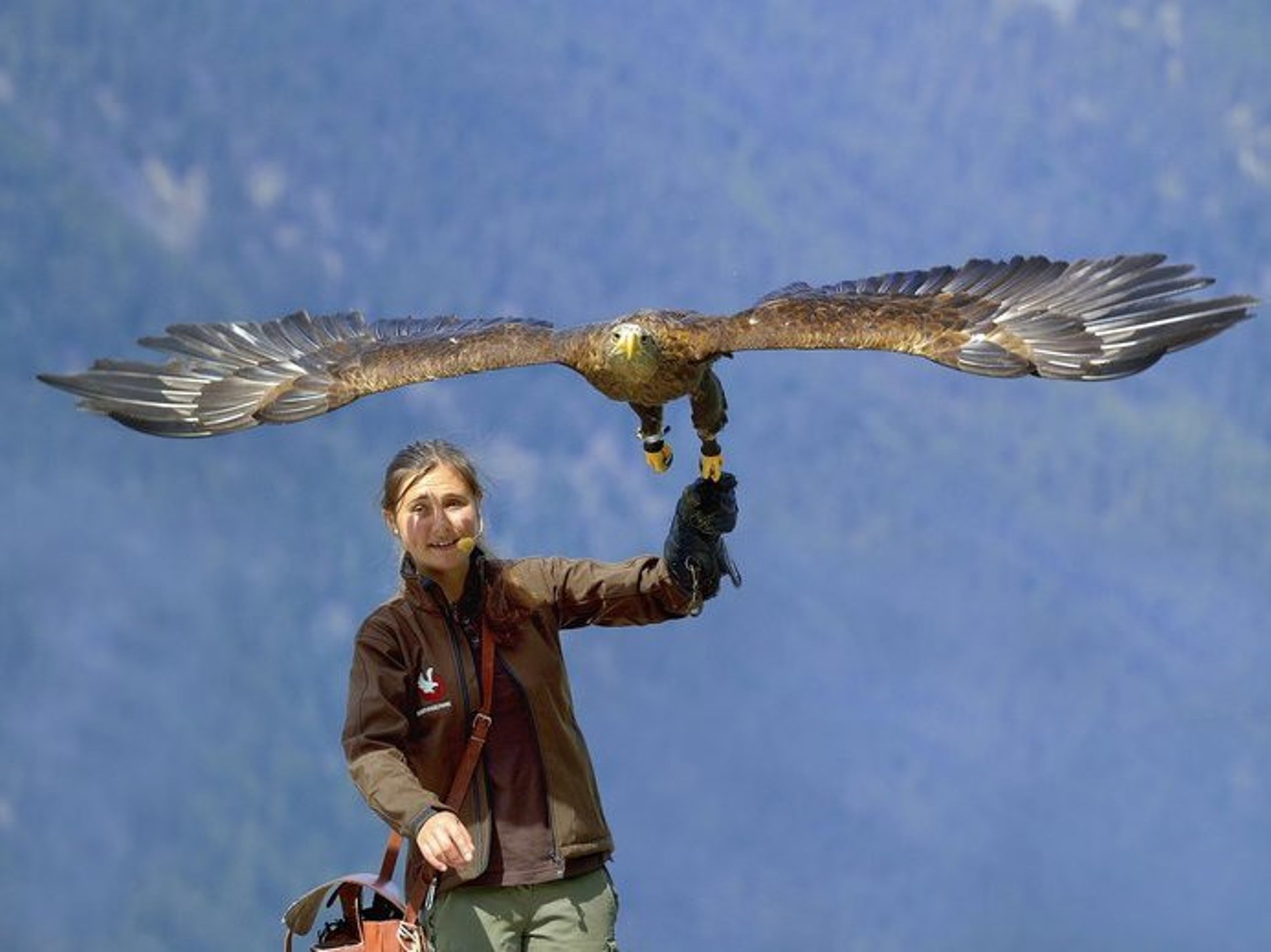 Ötzi Village
This archaeological outdoor park in Umhausen shows the lifestyle, dwellings and work of the people in the Neolithic Age and the time that Ötzi lived in.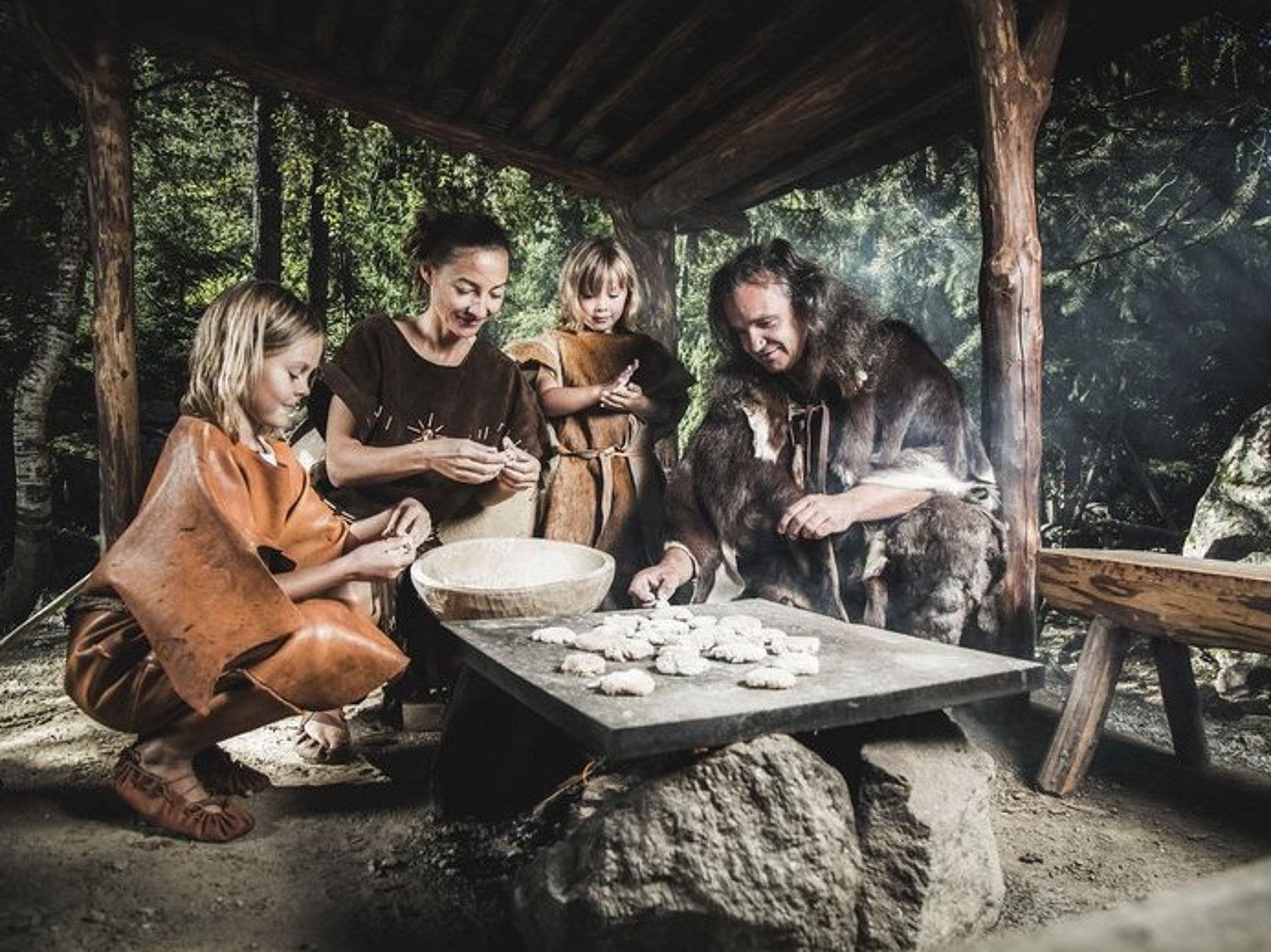 Wellerbrücke Bridge
Experience the powerful waters of the Ötztaler Ache River.