Wellness und Spa "1605"
Roman and Finish bathing culture in historic walls
Our spa is located in the oldest part of our building. There couldn't be a more suiting place for celebrating the old traditions of sauna and spa. We have a brine steam bath, an aroma steam room, a Finnish sauna, a Tyrolean herbal sauna, an infrared therapy sauna, a tropical rain and cool mist shower, a Tepidarium (Roman bath), heat loungers, alternating hot & cold foot reflexology baths, a juice and fruit bar and a snugly sofa corner. We have recently introduced another highlight to our spa, our "Peace and Quiet" relaxation room with relaxation loungers, pods for two, comfy bean bag chairs, a rattan hanging chair and heated water beds.
Tyrolean Herbal Sauna (55°C/131°F)
At our herbal sauna we perform a special "Aufguss" ritual with fresh wildflowers or lavender. After a 10-15- minute sauna session, you will feel your respiratory system opening up. Our herbal sauna also promotes regeneration.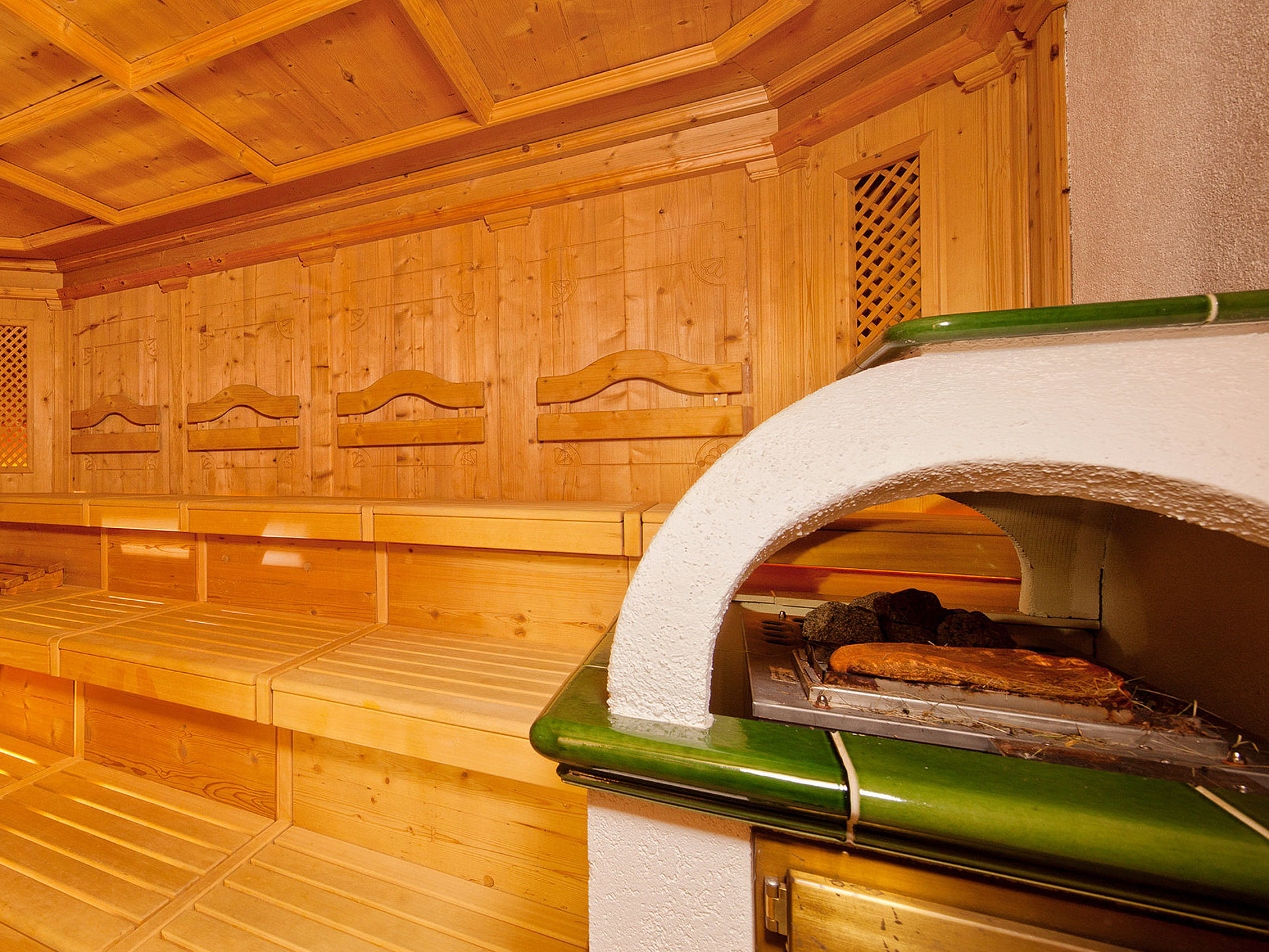 Finnish Sauna (90°C/194°F)
The low humidity in a Finnish sauna makes the high temperature very agreeable. Benefits: Strengthens the immune system, detoxifies, relieves pain by increasing blood circulation, balances and harmonises the psyche, activates your metabolism and relaxes your muscles.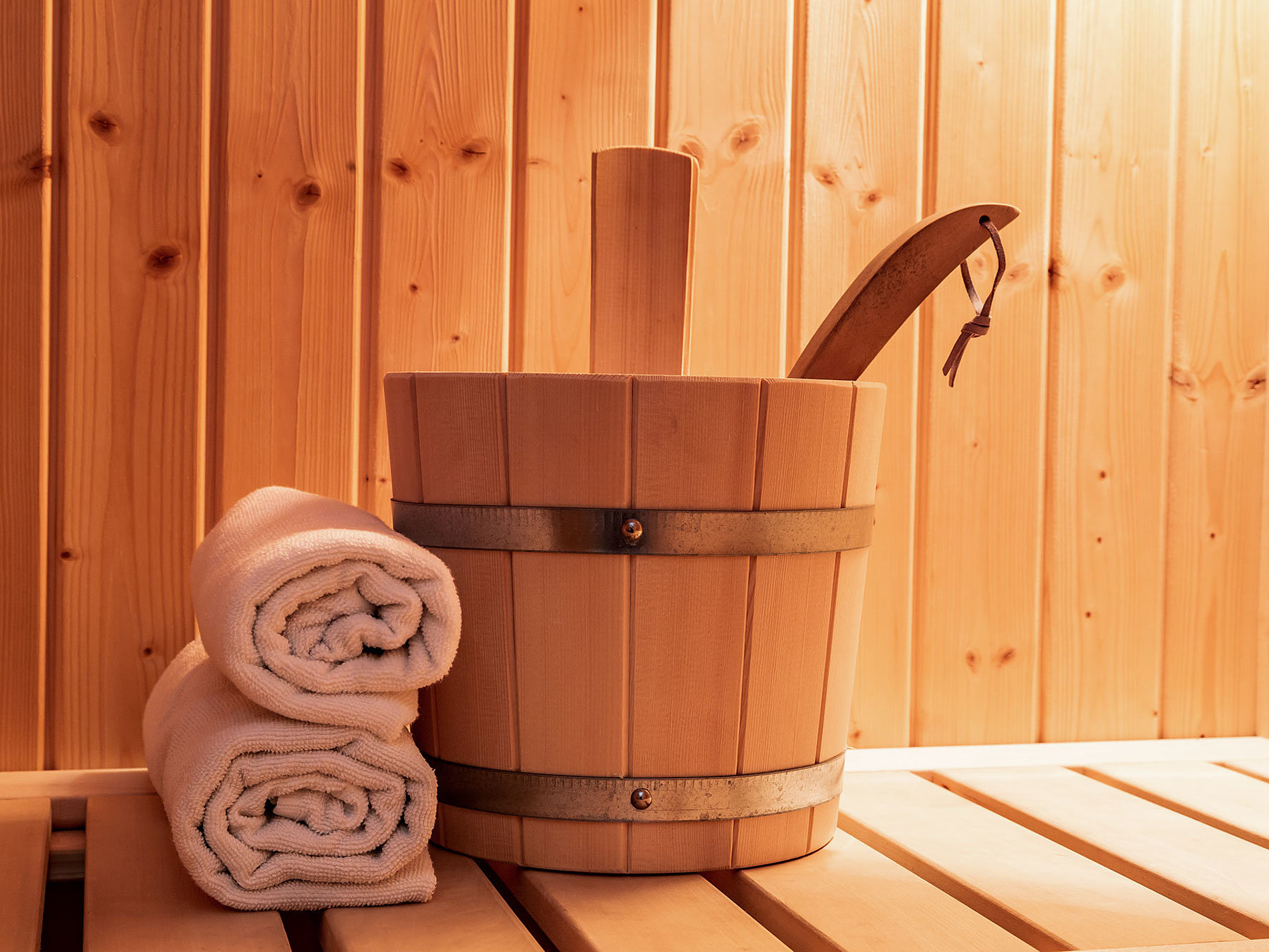 Brine Steam Bath (45°C/113°F)
The brine contained in the steam positively affects your respiratory system and skin. The fragrant oils stimulate your senses and are very calming and relaxing. Benefits: Highly relaxing, boosts blood circulation and cell metabolism, relaxes muscles and joints, revitalizes and cleanses the skin.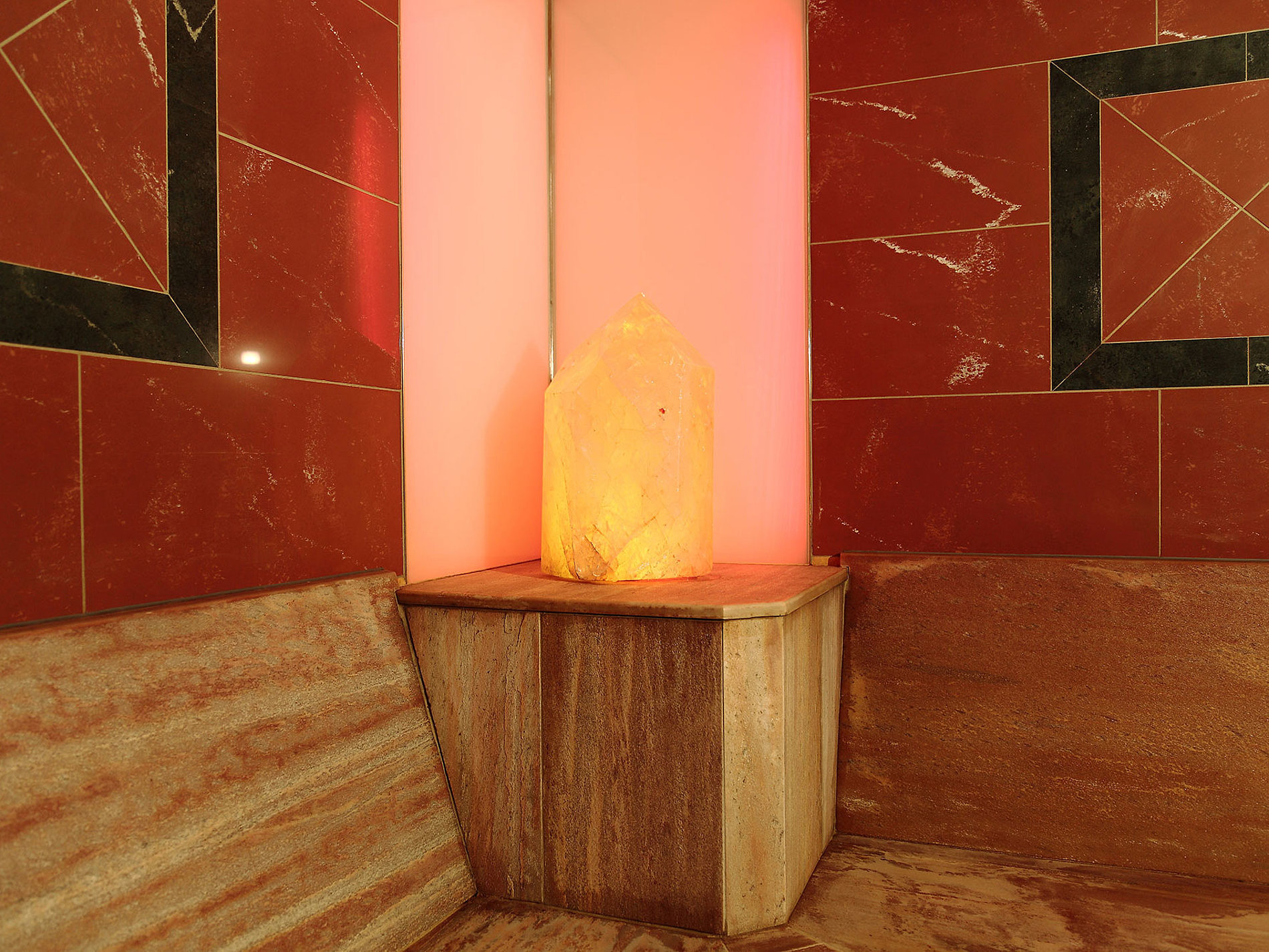 Aroma Steam Bath (40°C/104°F)
The aroma steam bath works similarly to the brine steam bath. The high humidity and gentle heat have a highly beneficial effect on your skin and respiratory system. In addition, each aroma has a specific positive effect.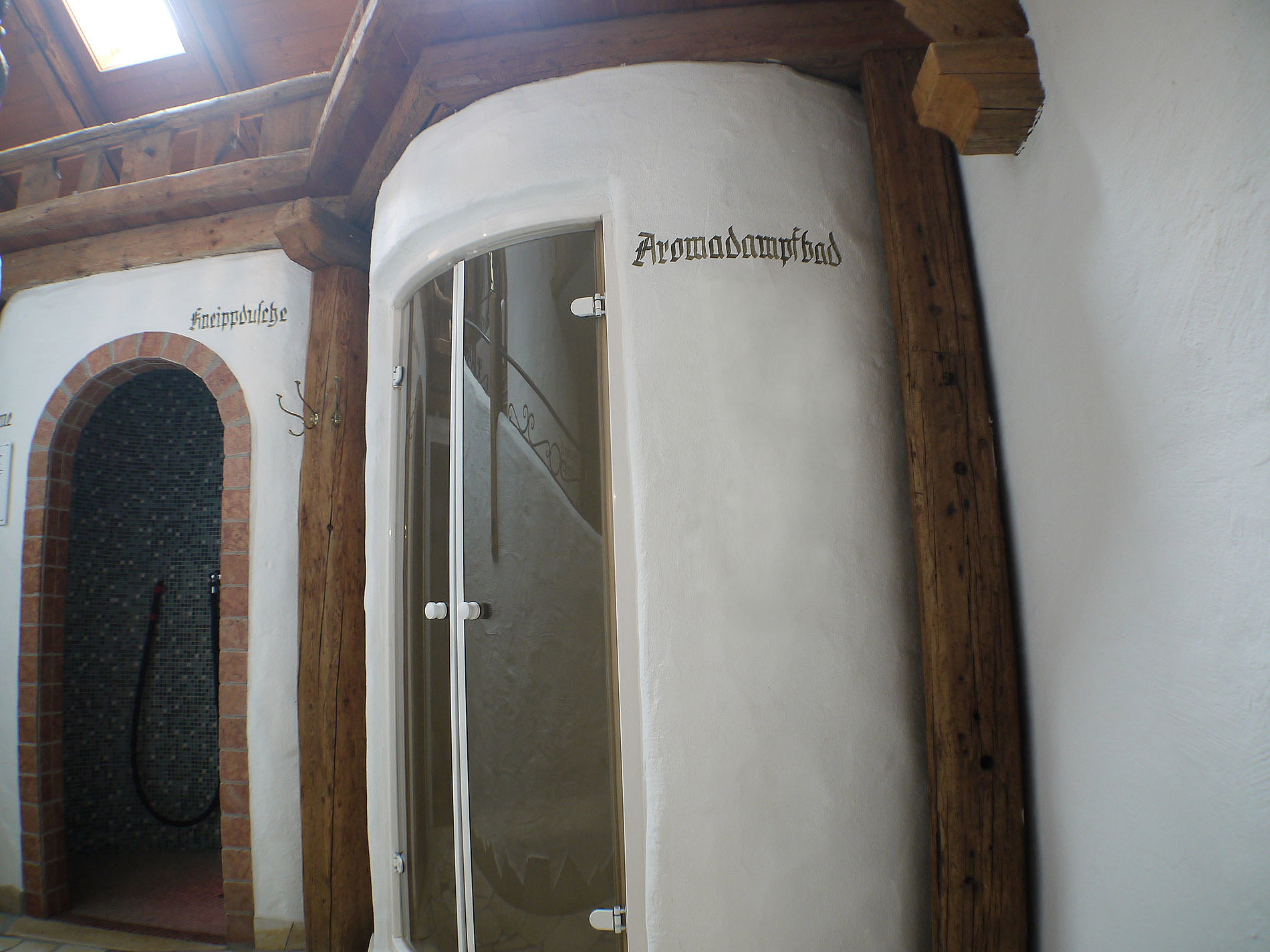 Infrared Sauna (adjustable temperature)
The infrared sauna is a unique combination of low-temperature infrared technology and lava-sand technology. The healthy deep heat of this sauna experience penetrates your body at a relatively low temperature of 30° Celsius (86° Fahrenheit) without putting any strain on your cardiovascular system.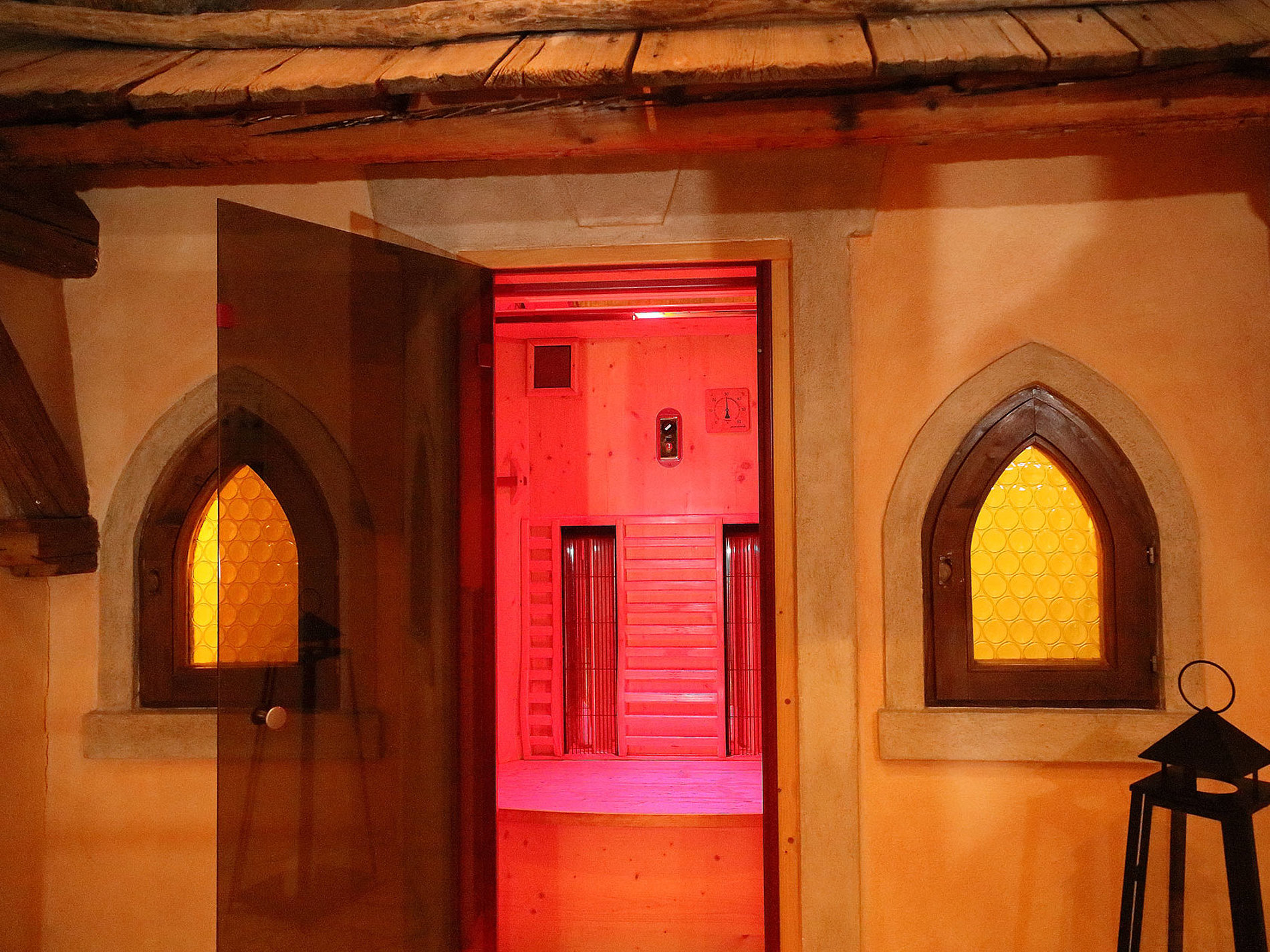 Tepidarium – Roman Bath (37°C/99°F)
The temperature in a Tepidarium is set just a little above room temperature. This enhances blood circulation in the tissue and facilitates relaxation. Tepidariums can help cure vascular diseases, minor infections such as colds and coughs without fever, rheumatism and metabolic disorders.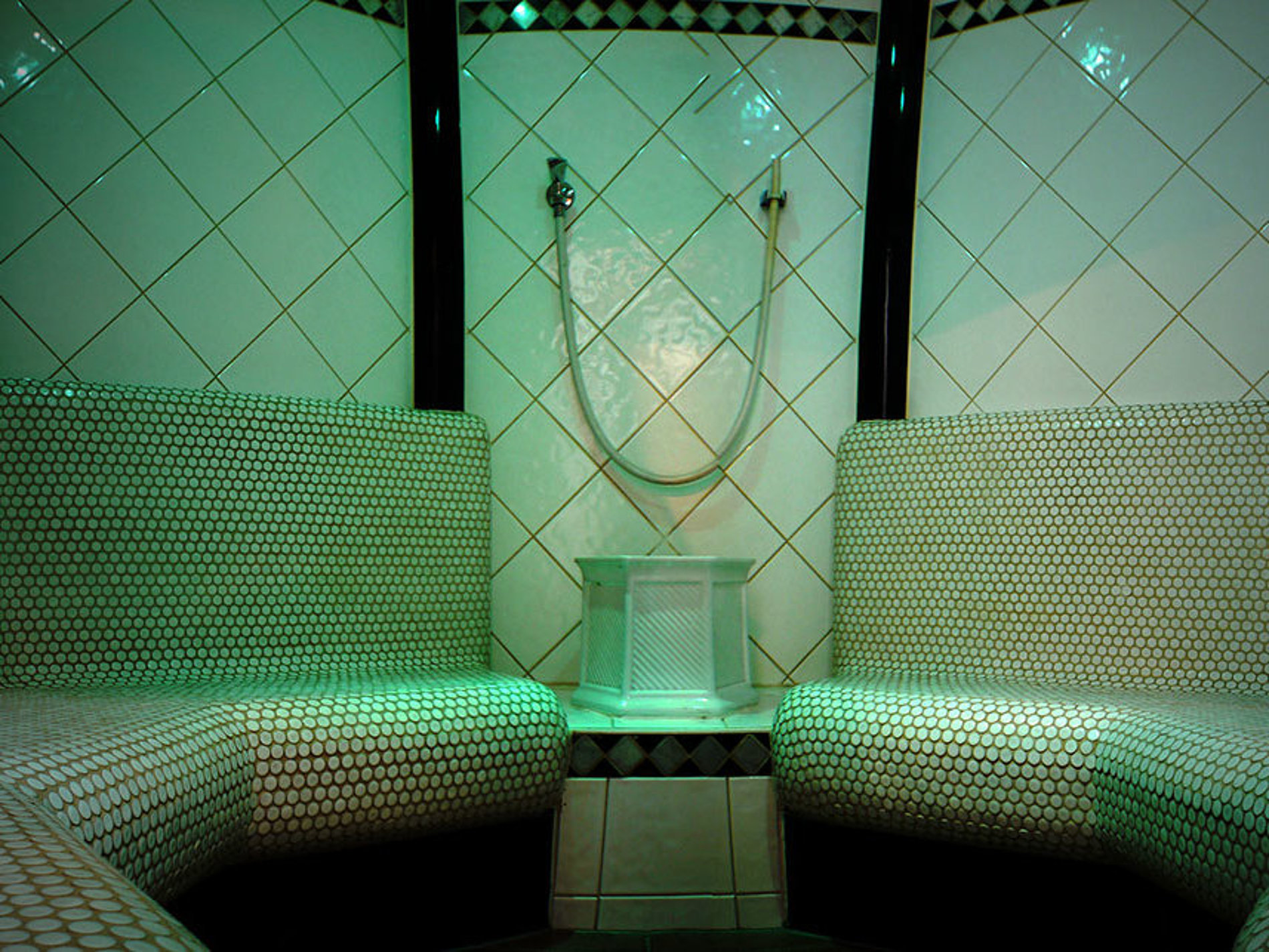 Foot Reflexology Baths
Alternating hot and cold foot baths in line with the Kneipp tradition help with bronchitis and inflammation of the throat. They should be applied to fight off a cold right when it is coming on. Footbaths are also beneficial for asthmatic disorders and most rheumatic diseases and angiospasm and have a reflexology effect on abdominal organs.