Winter hiking in Ötztal
Crisp and crunchy winter landscape
Taking in the crisp air and the snow-capped mountain scenery on a winter hike is a wonderfully simple way to experience the beauty of winter. All you need to venture out onto the quiet trails of the Ötztal Valley is a good pair of boots and weather-proof gear. Hiking poles and backpacks are available free of charge at our hotel. The Ötztal Valley boasts a well-marked network of trails with over 115 miles of hiking from Haiming to Obergurgl-Hochgurgl and Vent.
From mid-December through end-March a nature reserve guide takes hikers through the conservation area from the Achstürze Falls to Lake Piburg. Thiscrunchy winter treat is available once a week right at the doorstep of Posthotel Kassl. So if you enjoy hiking, don't miss out on this experience!
Please contact our reception for details.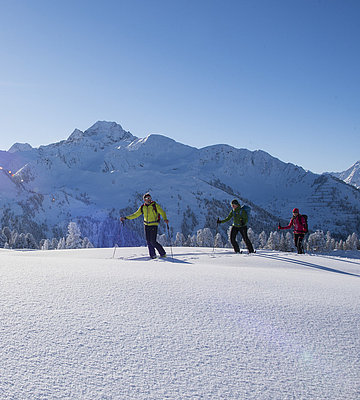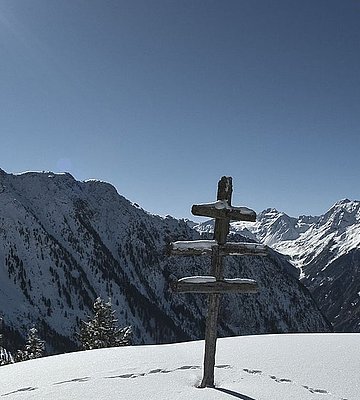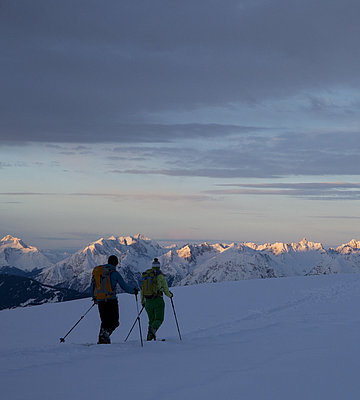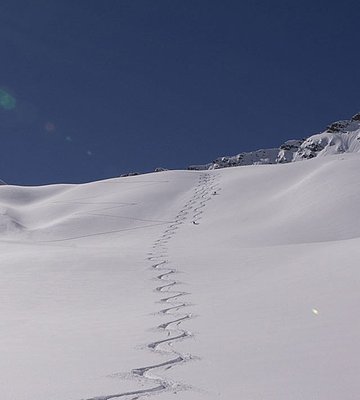 Let it slow – ski touring in Ötztal
Experiencing snow and nature the slow way
Ski touring, snowshoeing and winter hiking offer a real alternative for those seeking to experience serene nature off the groomed slopes. No matter how well prepared a ski run is, it can never compete with untouched virgin snow. To ensure that your ski touring trip will turn into a fun and safe experience, you should definitely take into account the avalanche danger when planning your trek. Booking a certified mountain and ski touring guide will increase your safety on the mountain.
We have plenty of suggestions on where to go ski touring, snowshoeing or winter hiking. Enough to keep you busy on your holiday.